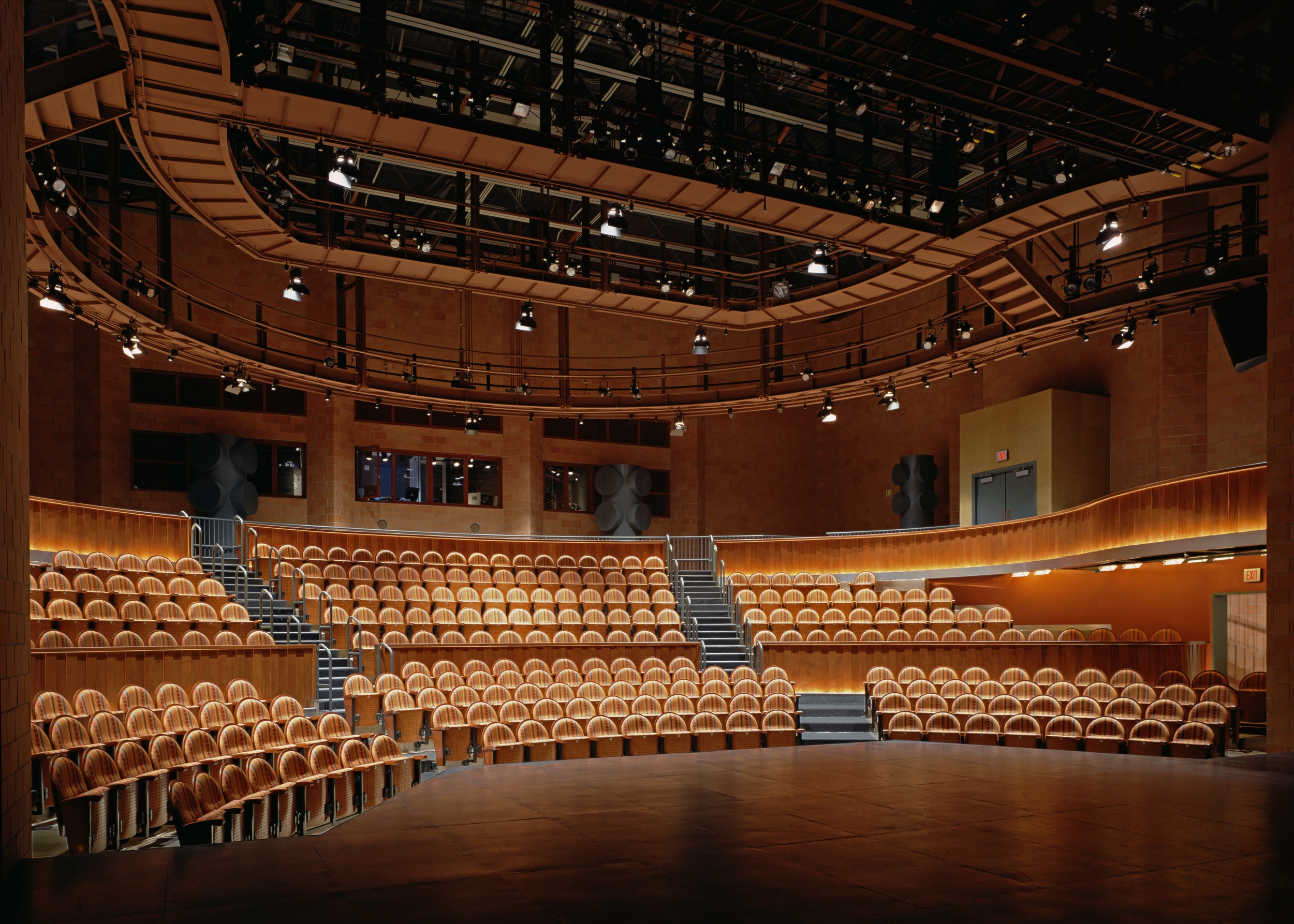 PROJECT: Two River Theater
LOCATION: Red Bank, New Jersey
CLIENT: Two River Theater Company
COMPLETION: 2005
COST: $16.2 Million
In 1999, the Two River Theater Company commissioned H3 to design its permanent home. Situated in a former industrial district, the theater's design responds to its context and is a layering of opposites: raw and finished, transparent and opaque.
The theater comprises three forms. The largest is a masonry-clad, 350-seat theater and rehearsal hall. Its patterned, multi-color bricks mimic the surrounding industrial buildings. The second form is a long rectangle, which provides backof-house support and includes dressing rooms, a loading dock, and offices. The third form, the lobby, completes the composition.
Sheathed in glass, this two-story volume is accented by wood timbers and, lit at night, acts as a beacon, inviting patrons to enter. On the inside, a curving roof and exposed, diagonal structure, make for a dynamic, playful entry.
The theater's modest thrust stage allows for a range of dramatic productions, and its large proscenium provides a flexible environment for scenic designers. The 2,500-square-foot rehearsal hall doubles as performance space and can also be used for classes and pre- and post performance events.