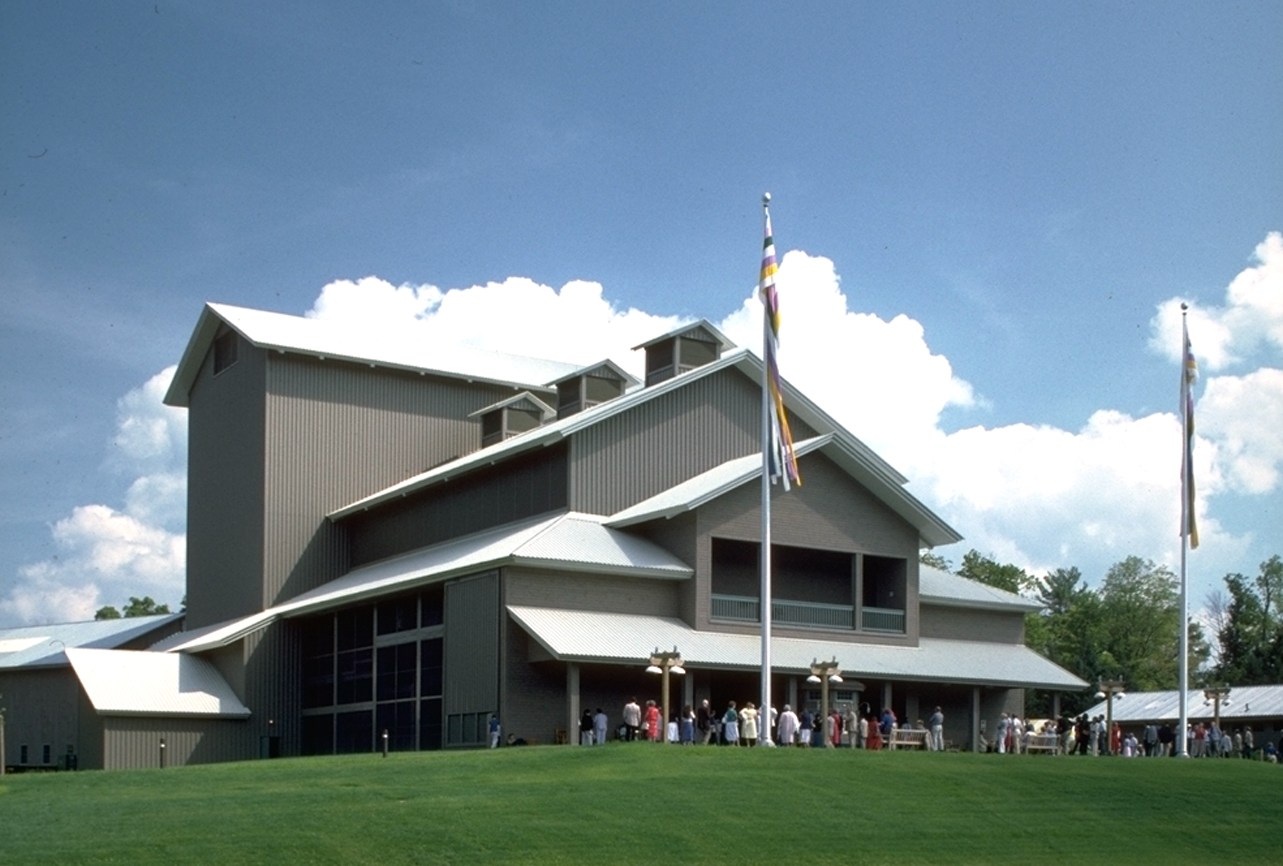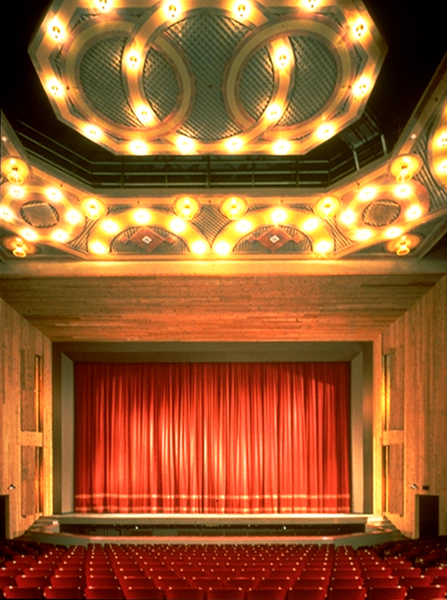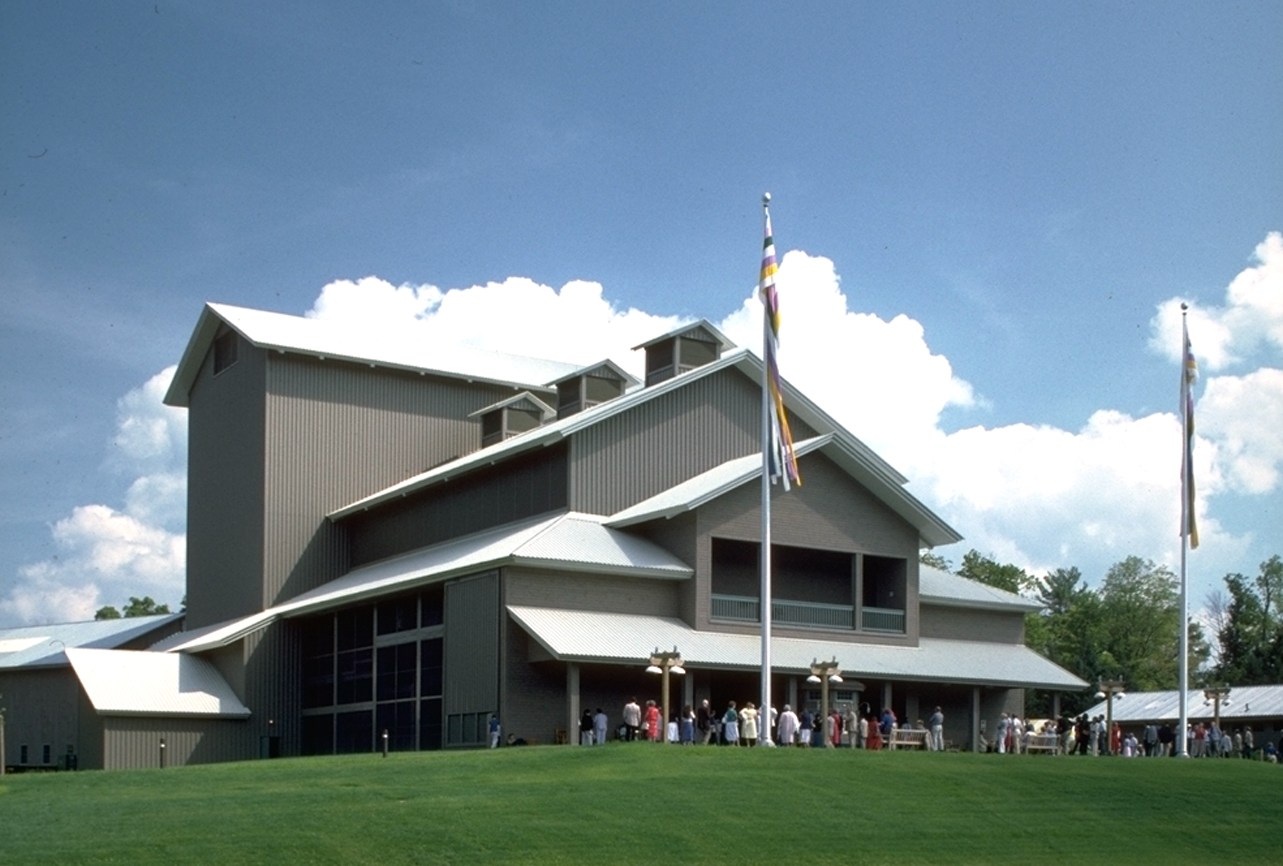 PROJECT: Alice Busch Opera Theater
LOCATION: Cooperstown, New York
CLIENT: Glimmerglass Opera Company
COMPLETION: 1987
SIZE: 12,000 Square Feet
COST: $4 Million
The Alice Busch Opera Theater, designed in 1987 by Hugh Hardy for the renowned Glimmerglass Opera Company, presents sophisticated performances in an informal, comfortable, intimate setting.
The theater was carefully sited to take full advantage of its 20-acre arcadian setting. Patrons arrive on terraced parking levels and reach the theater by walking across a meadow and around a pond. The curving path leads past an open courtyard to the outdoor entrance lobby. From here, the parking area disappears into the landscape, preserving the tranquility of the scene.
The exterior has little precedent as a structure for music, because its character is derived from surrounding farm buildings, several of which are now used for theater support functions. These structures are recalled in its sloping roofs and massing and in its profiled wood and metal textures.
The opera house is an open-air pavilion with screened side walls and rolling doors that can be opened or closed for matinees, inclement weather, or natural ventilation, revealing views of the surrounding landscape.
All of the hall's 900 seats are within 70 feet of the stage. The large stage and high fly loft provide ample space for handling scenery. The orchestra pit accommodates 80 musicians.