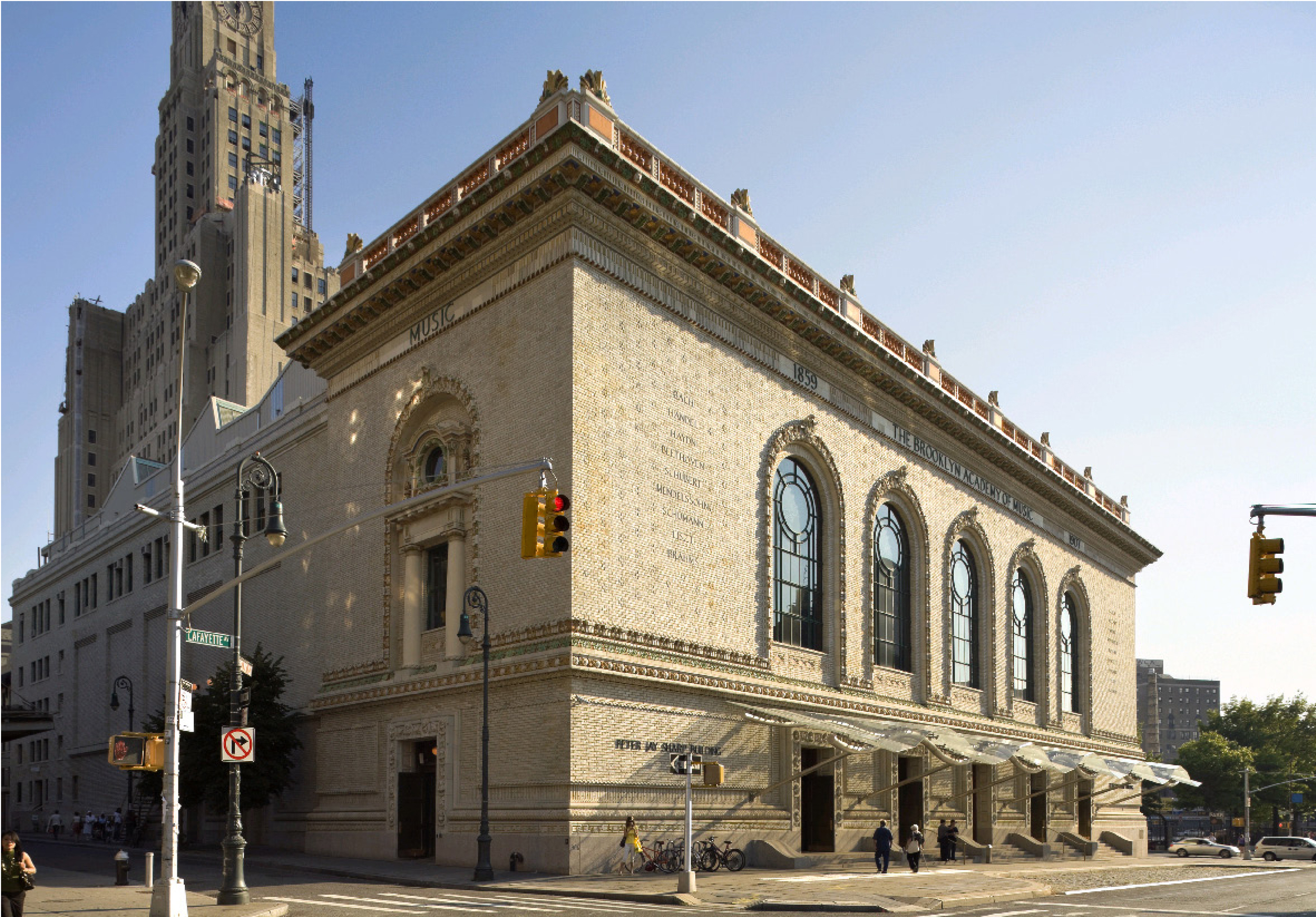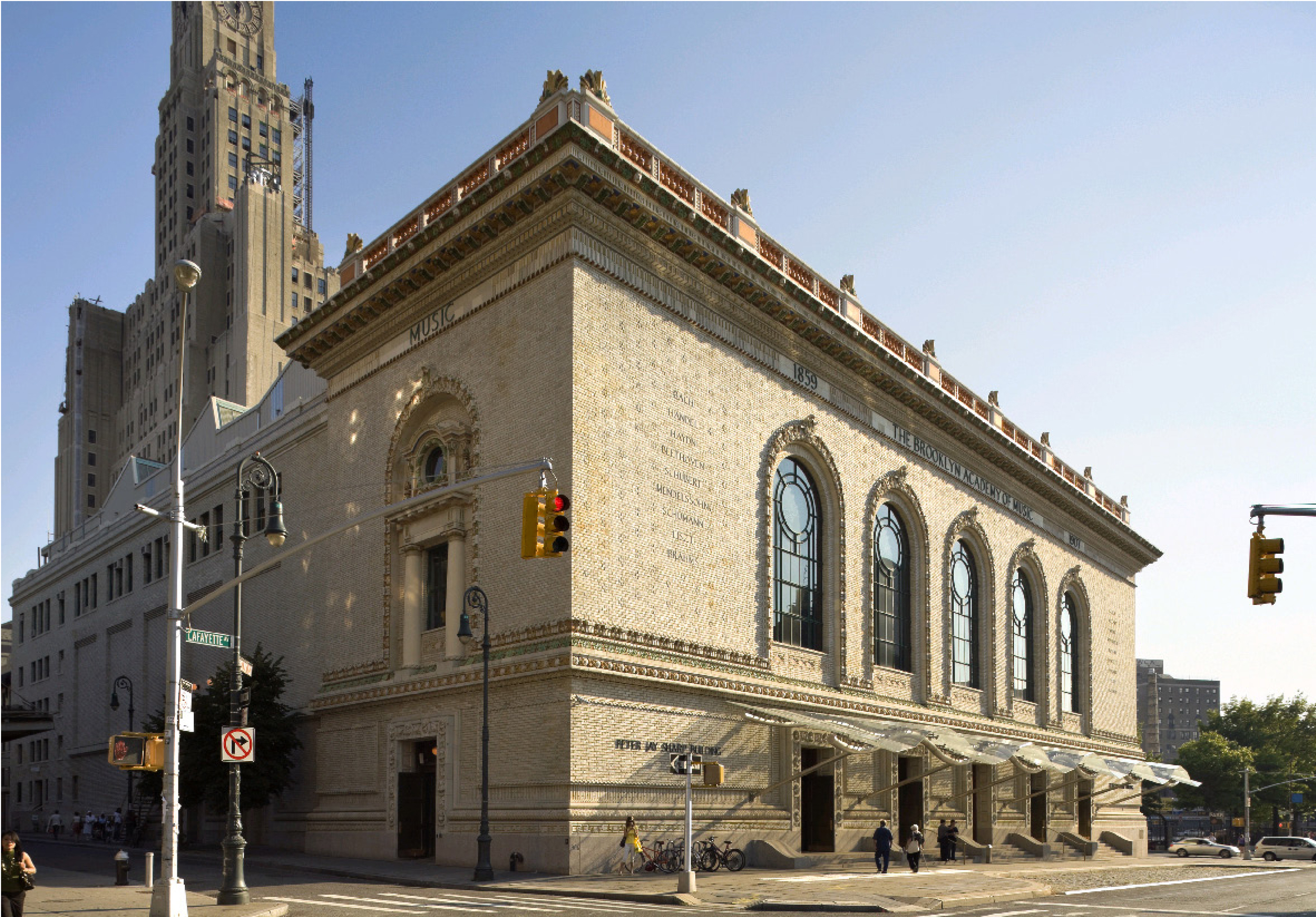 PROJECT: Brooklyn Academy of Music Cultural Arts District
CLIENT: Brooklyn Academy of Music
COMPLETION: 1987 - 2012
SIZE: 103,000 Square Feet
COST: $36 Million
Founded in 1908, the Brooklyn Academy of Music (BAM) is America's oldest performing arts center. For over 20 years, the firm has restored its original 1908 building and designed and implemented several new facilities as part of an overall renewal plan for its neighborhood. Since the creation of the BAM Cultural District in the 1980s, BAM has helped create an energetic, diverse, culturally-driven section of Downtown Brooklyn.
Restoration of BAM's exterior façade included reconstruction of the 15-foot-tall parapet and cornice, restoration of terra-cotta ornamentation, brickwork and lintels, refurbishment of stained-glass windows, signage and enhanced handicapped accessibility.
In restoring the 874-seat Harvey Theater, our design changed the original configuration by creating a dramatic arena suggestive of a Greek amphitheater with modern theater technology.

We also converted the historic Lepercq Space and Helen Carey Playhouse into the BAMcafé and Rose Cinemas. The result was new primary lobby space and creation of four movie theaters, each with contemporary seating and state-of-the art sound and projection equipment. The facilities allow BAM to host film festivals and show commercial films.
To create the new Richard B. Fisher Building, H3 transformed a historic 1928 building into a new home for emerging artists and community groups, innovative arts education programs, and intimate performances. The project adds a 250-seat performance space and a 100-seat rehearsal space to the portfolio of venues at BAM. With LED lighting, an extensive green roof, solar shading, and efficient mechanical systems, the project earned a LEED-NC Gold rating.