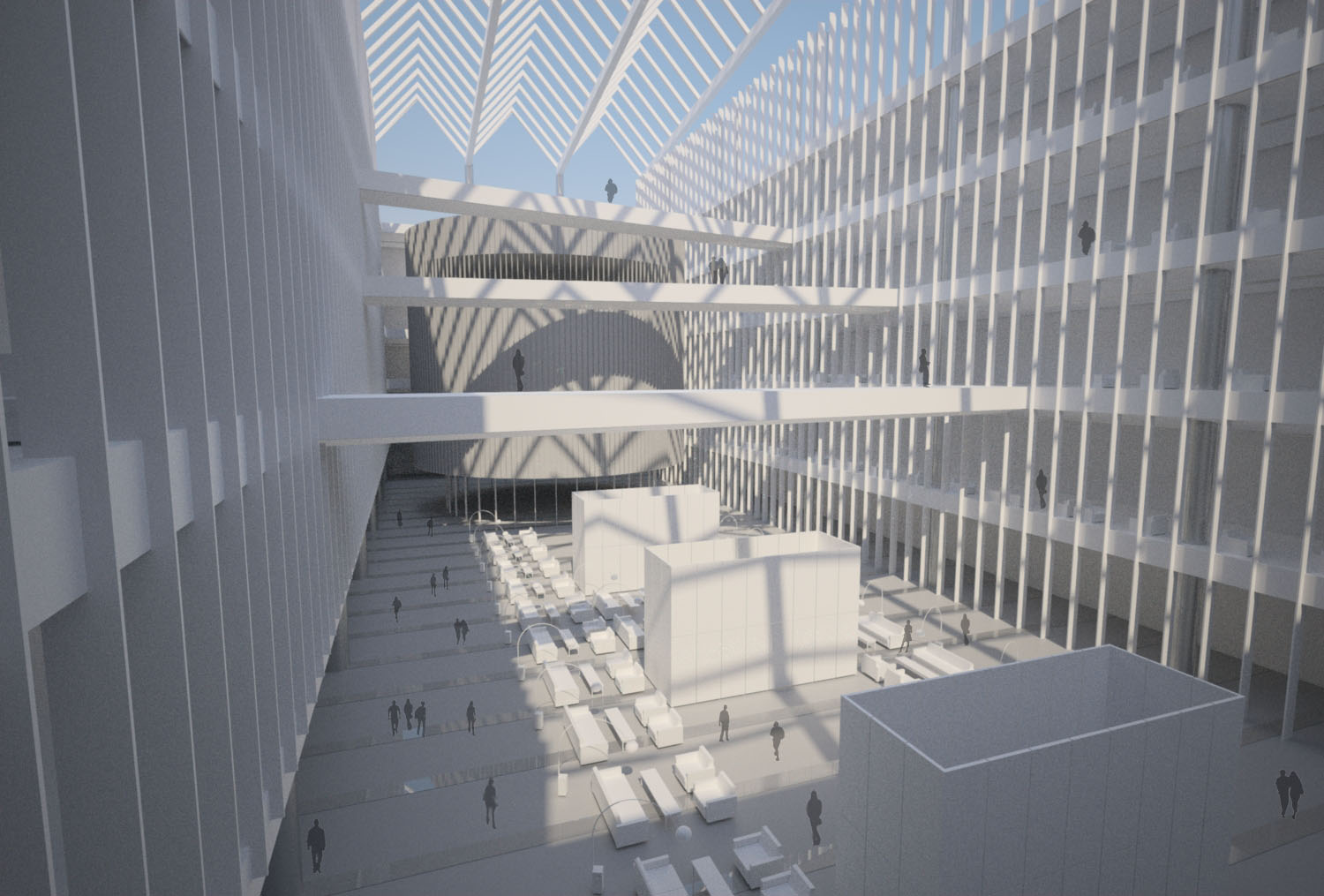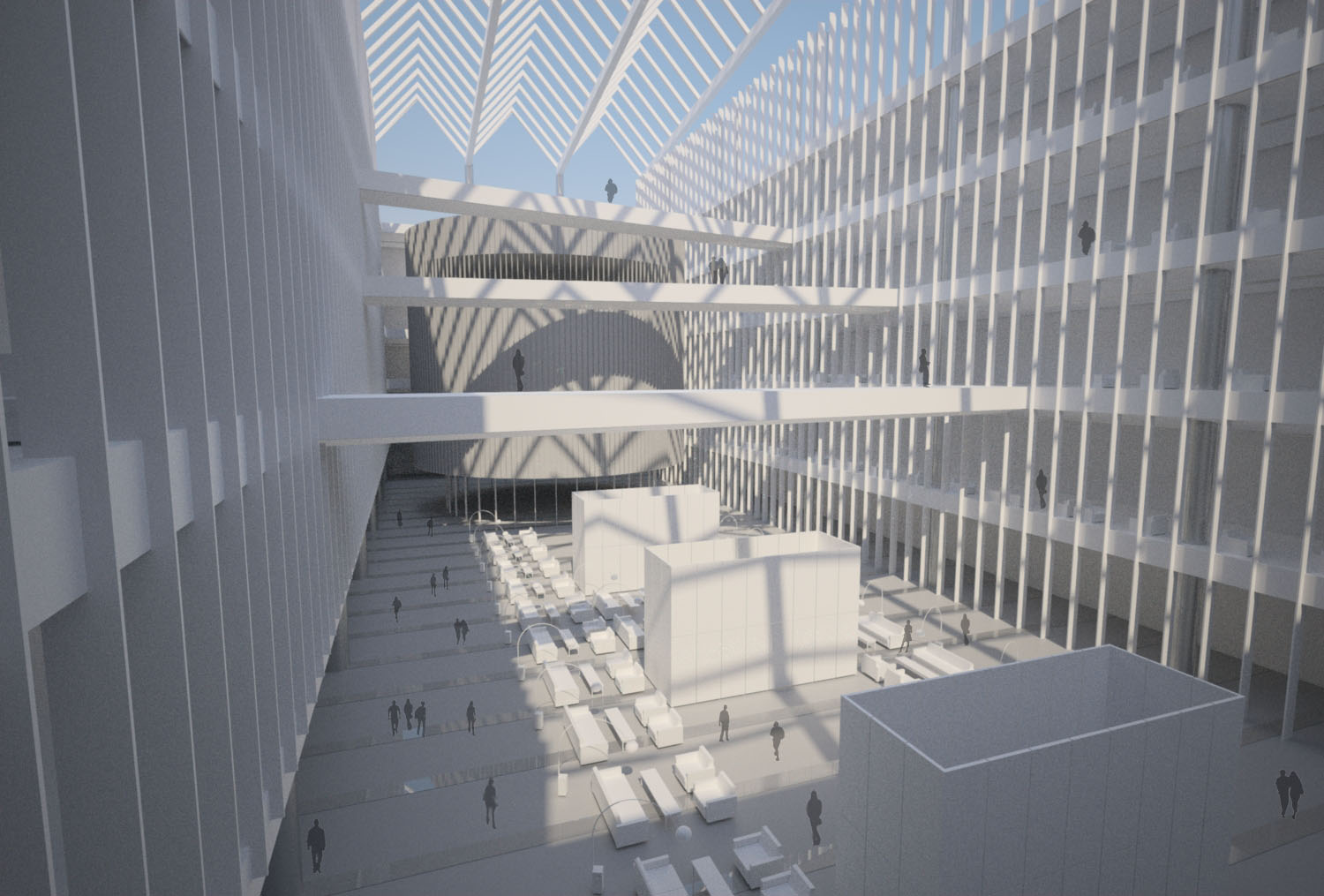 PROJECT: Borough of Manhattan Community College (BMCC), Farley Building Feasibility Studies
CLIENT: Moynihan Station Developers
COMPLETION: 2012
SIZE: 28 Acres
Studies for the feasibility of reuse of the James Farley Post Office Building for a new Borough of Manhattan Community College (BMCC) location totaling approximately 1.2 million gross square feet were conducted. Planning level alternatives and cost estimates were provided for accommodating the BMCC program associated with the 199 Chambers Street "campus" and other downtown satellite locations. Uses will be allocated using the City of New York's (CUNY) space standards and categorized as:
High Level
- Instructional
- Research
- Academic/Admin Office
- Library
- Support Services

Net to gross ratios were calculated and benchmarked to the 1994 BMCC Master Plan and CUNY standards. The final plan dedicated BMCC with 678,000 net-assignable-square-feet (NASF) with a gross of 1,060,000 square feet. Classrooms accounted for 32% of the NASF accompanied by academic spaces and administration totaling the same percentage at 32. A balance between efficiency and the number of costly overbuild levels on the existing building were taken into consideration. A variety of street level concepts were explored ranging from predominately retail uses to BMCC "community" uses such as a bookstore, dining facility and library.
Issues of identity relative to a "front door", circulation, core locations and sizes were studies in order to provide a realistic cost estimate and development yield. The adjacency of key programs within an extremely large floor plate were critical to ensuring collaborative space such as lounges, group study, and learning centers were located at the building's periphery allowing for natural light.