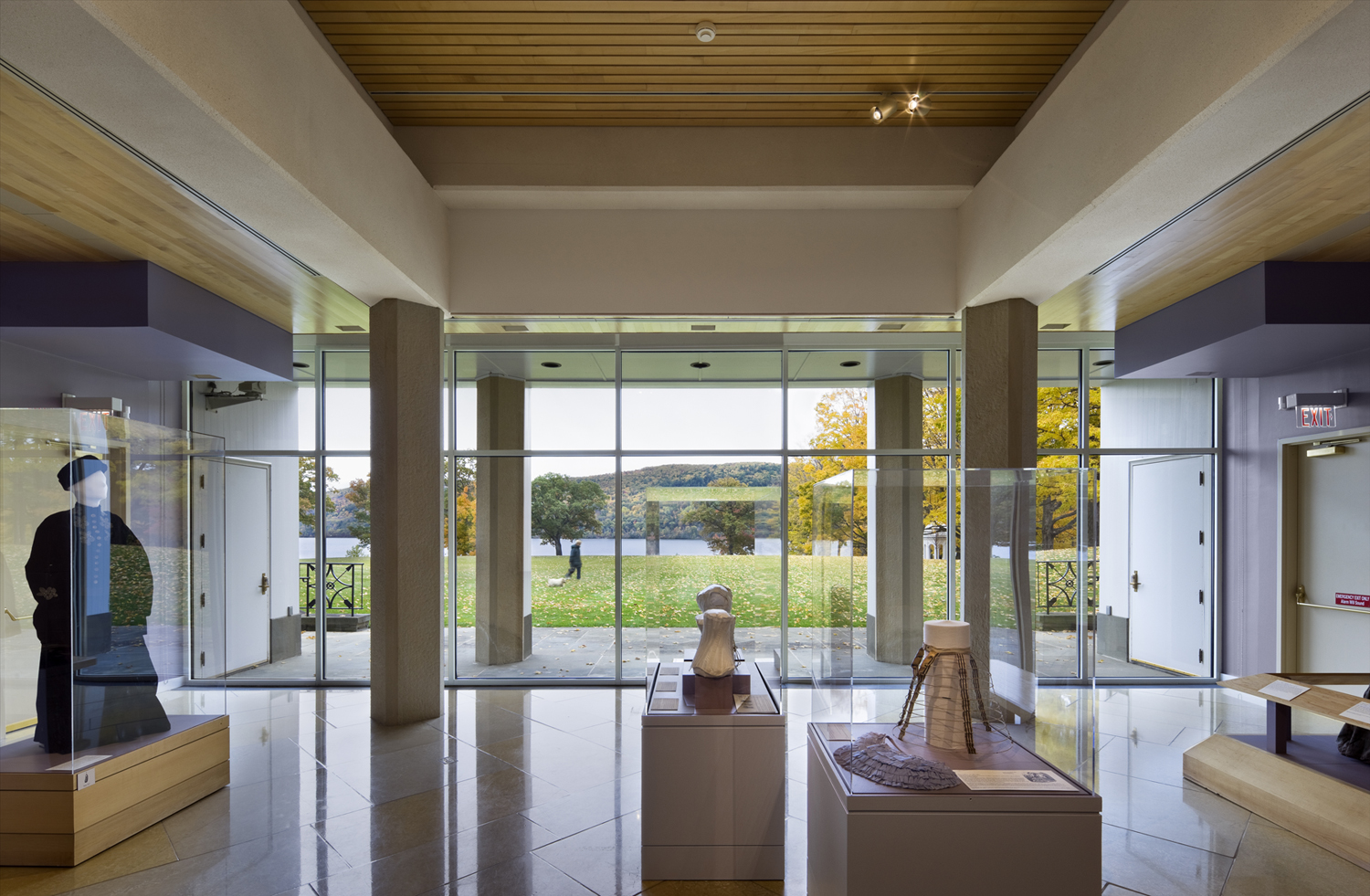 PROJECT: Fenimore Art Museum, American Indian Wing
LOCATION: Cooperstown, New York
CLIENT: New York State Historical Association
COMPLETION: 1985
SIZE: 48,000 Square Feet
COST: $5.3 Million
The New York State Historical Association commissioned H3 to design a museum dedicated to the study of New York State and American history and culture, as well as an impressive collection of over 700 Native American artifacts donated by notable collectors Eugene and Clare Thaw. The mission was to create an aesthetically pleasing, functional space within the context of the natural setting on a grassy slope overlooking scenic Lake Otsego.
Arriving at Fenimore House Museum, one enters through an imposing neo-Georgian portico into a small entry vestibule. A
grand double stair descends to the central exhibition hall below. This stately room, supported by ten columns of solid Kasota stone, offers access to two galleries, the study center, and support facilities. Because of the sloping site, the hall also offers magnificent, unexpected views of the lake and surrounding hills.
The 121-seat auditorium is a venue for educational programs, lectures, films and concerts for school groups, graduate students and the general public. The study center provides scholars,
students, and the general public access to objects from the Thaw Collection not on display in the galleries.
To protect the collection's many fragile and light-sensitive objects, H3 created an environment that maintains stable temperature and humidity and provides a shield from harmful light and contamination. Precautionary measures include fiber optic lighting, ultraviolet filters for all light sources and construction materials with acceptable off-gassing characteristics.