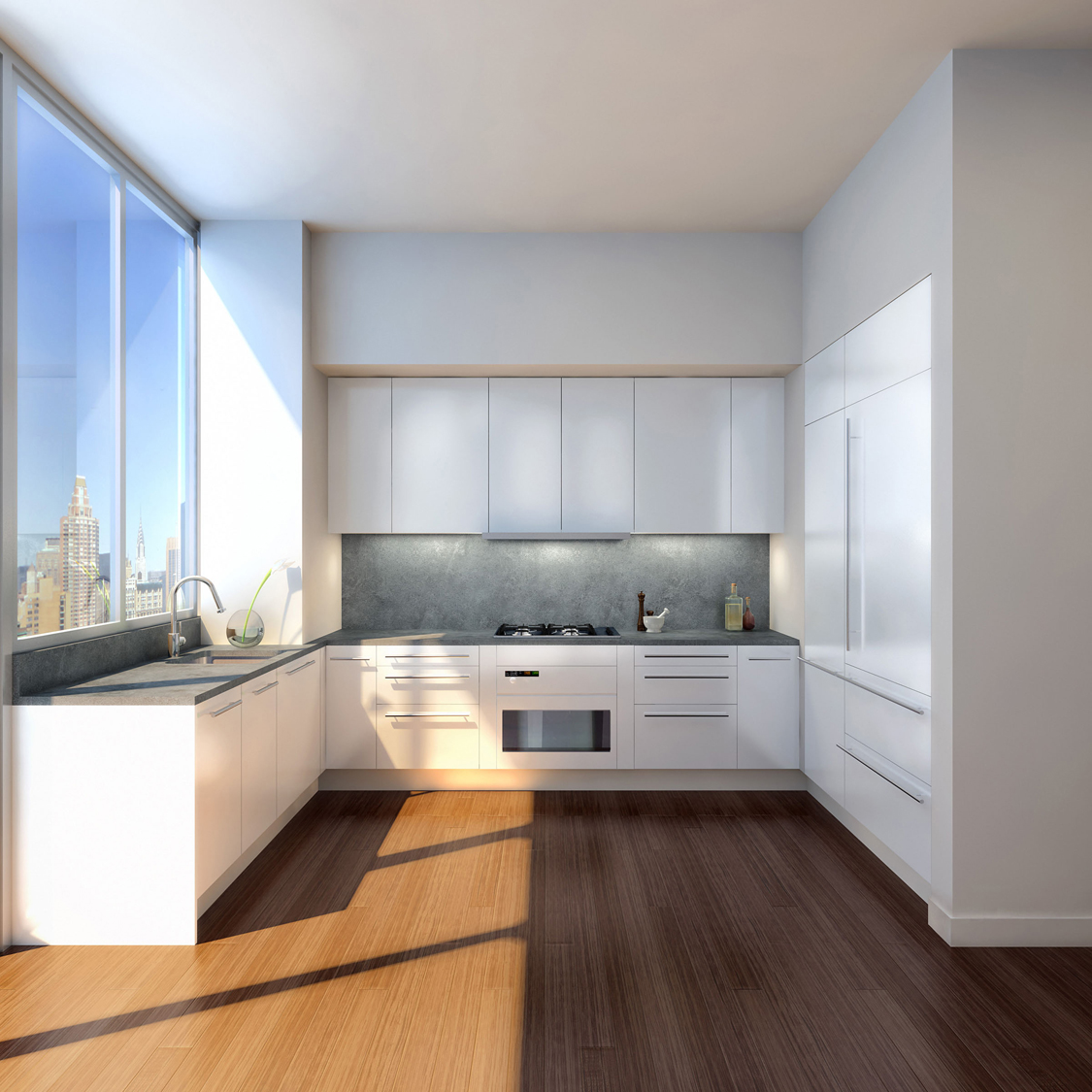 PROJECT: 4West
LOCATION: New York, New York
CLIENT: The Brodsky Organization
COMPLETION: 2006
SIZE: 95,000 Square Feet
COST: $30 Million
H3 designed this 17-story contemporary loft building in Manhattan's historic Ladies' Mile district. Rather than duplicate neighborhood architecture, H3's design both complements the architecture of the surrounding historic loft buildings and gives the building an identity of its own.
The building's masonry grid, pronounced cornice lines, and window opening proportions provide a design that responds to the large workmanlike buildings in the area. The composition is embellished by a contemporary asymmetrical bay-window pattern. The result is a playful façade that adds animation to the street. Living spaces within offer city views that are more expansive than most buildings in the area, because of the break in the streetwall across from the site.
This new residential tower contains 54 apartments and features all the amenities of a luxury condominium, including a staffed lobby and concierge, a parking garage, and exercise facilities. Retail and commercial space on the ground level further contribute to the life of the street.