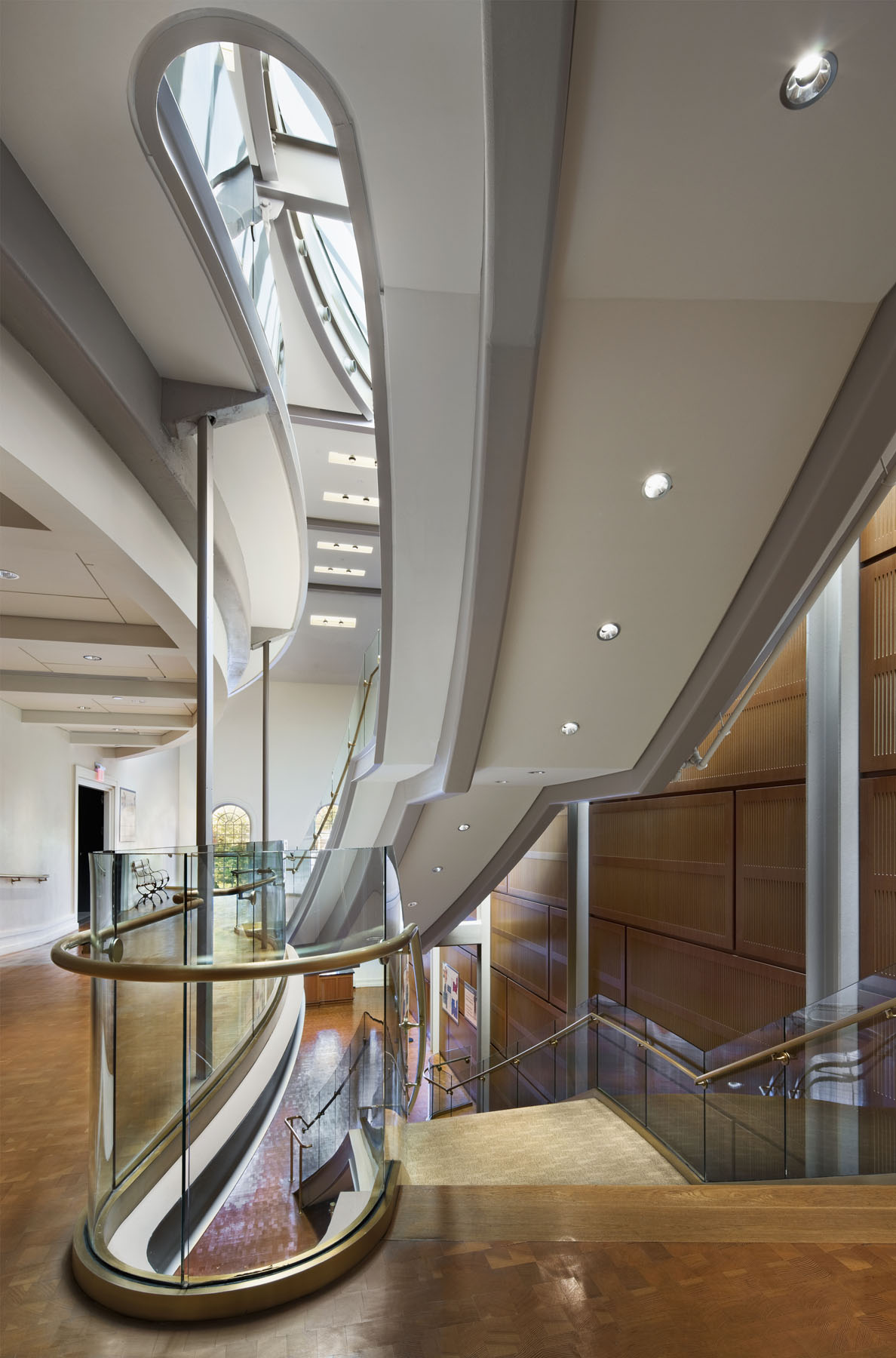 PROJECT: New York Baseball Hall of Fame
LOCATION: Cooperstown, New York
CLIENT: The Clark Foundation
COMPLETION: 2005
SIZE: 97,500 Square Feet (16,000 Addition; 42,000 Renovation)
COST: $14 Million
Since its founding in 1939, the National Baseball Hall of Fame and Museum has enjoyed great popularity. To address physical limitations, the museum asked H3 to evaluate its public spaces and design a renovation and expansion.
Over six decades, several additions— among them the gallery, west wing, the escalator lobby and an expanded library—had been built to accommodate ever-growing attendance. While they increased the museum's exhibition space, they did not yield a coherent plan, making it difficult for visitors to fully appreciate the museum's extensive collections. After a two-year reconstruction effort, H3's design transformed seven buildings into a single facility with more than 50,000 square feet of public space. Arrival is through a newly landscaped and enlarged courtyard. Inside, a spacious lobby with an expanded ticketing area welcomes visitors, who then move to a large foyer with a majestic staircase to galleries on the second and third levels.
The completed building enjoys an extended, coherent route through exhibition areas via a 16,000-square-foot hall that gives access to all floors. The renovation also incorporates new lighting, humidity controls and complete fire protection.