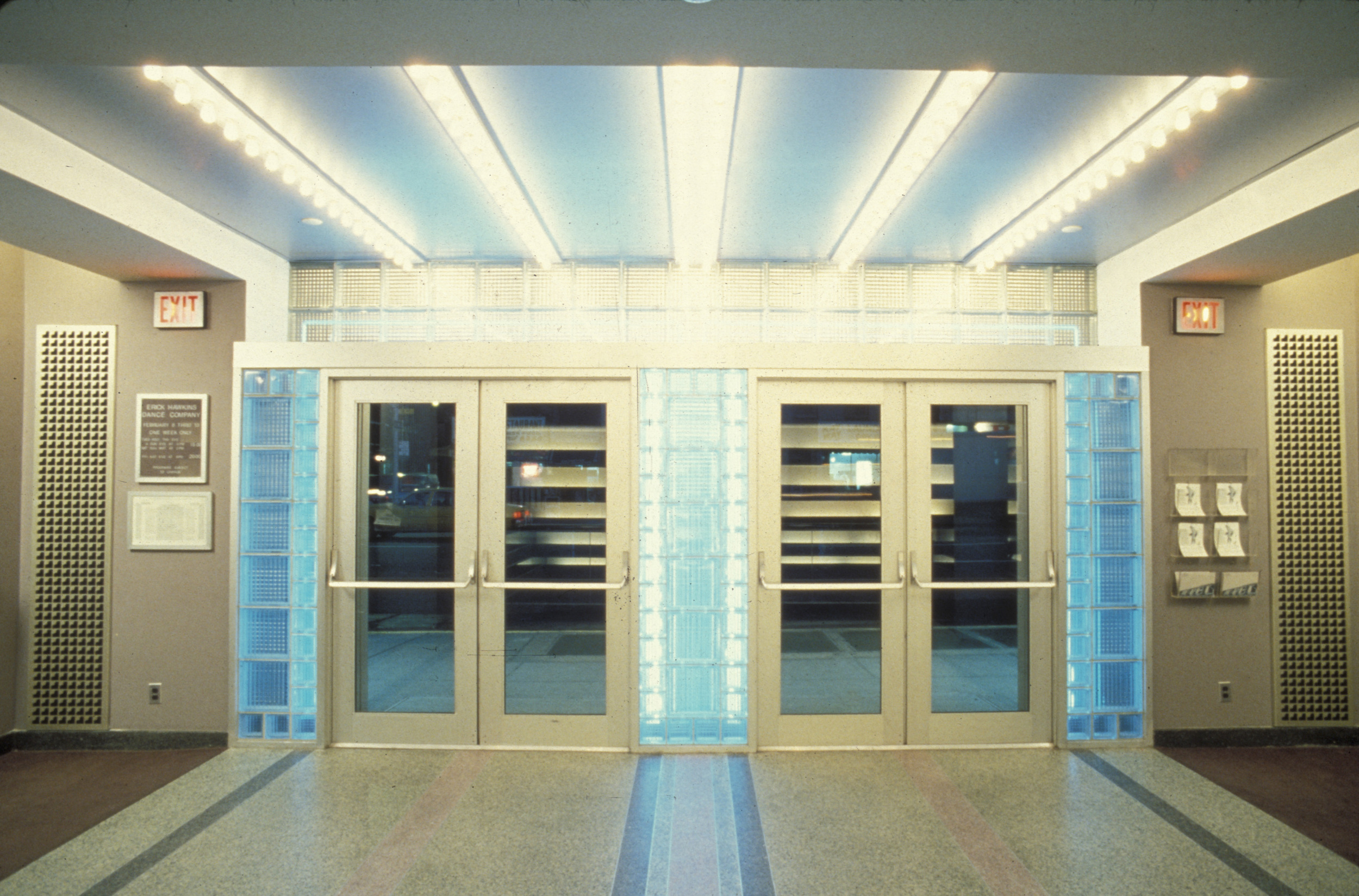 PROJECT: Joyce Theater
LOCATION: New York, NY
CLIENT: Elgin Theatre Foundation
COMPLETION: 1982
COST: $4 Million
Hugh Hardy and his firm renovated a rundown 1941 movie house to serve as the site for the Joyce Theater. This 475-seat house is home to the Feld Ballet and hosts local and traveling modern dance companies.
The interior was gutted; only the original walls, ceiling, and projection booth remain. A single, steeply shaped seating "dish" permits exceptionally good sightlines. Along the brick side walls, movable chairs allow spectators to adjust their view of the stage, achieving intimacy between audience and dancers.
Dance-specific elements include a resilient stage floor (50 by 36 feet), with two interchangeable sets of linoleum, one with resin for ballet, the other without it for barefoot modern dancers.
Exterior renovations include the original, intricate pattern of colored bricks and cast-stone medallions. The main entrance consists of two vertical stacks of glass block, with blue and white neon tubes, whose refracted brightness shines on the sidewalk and inside the lobby.