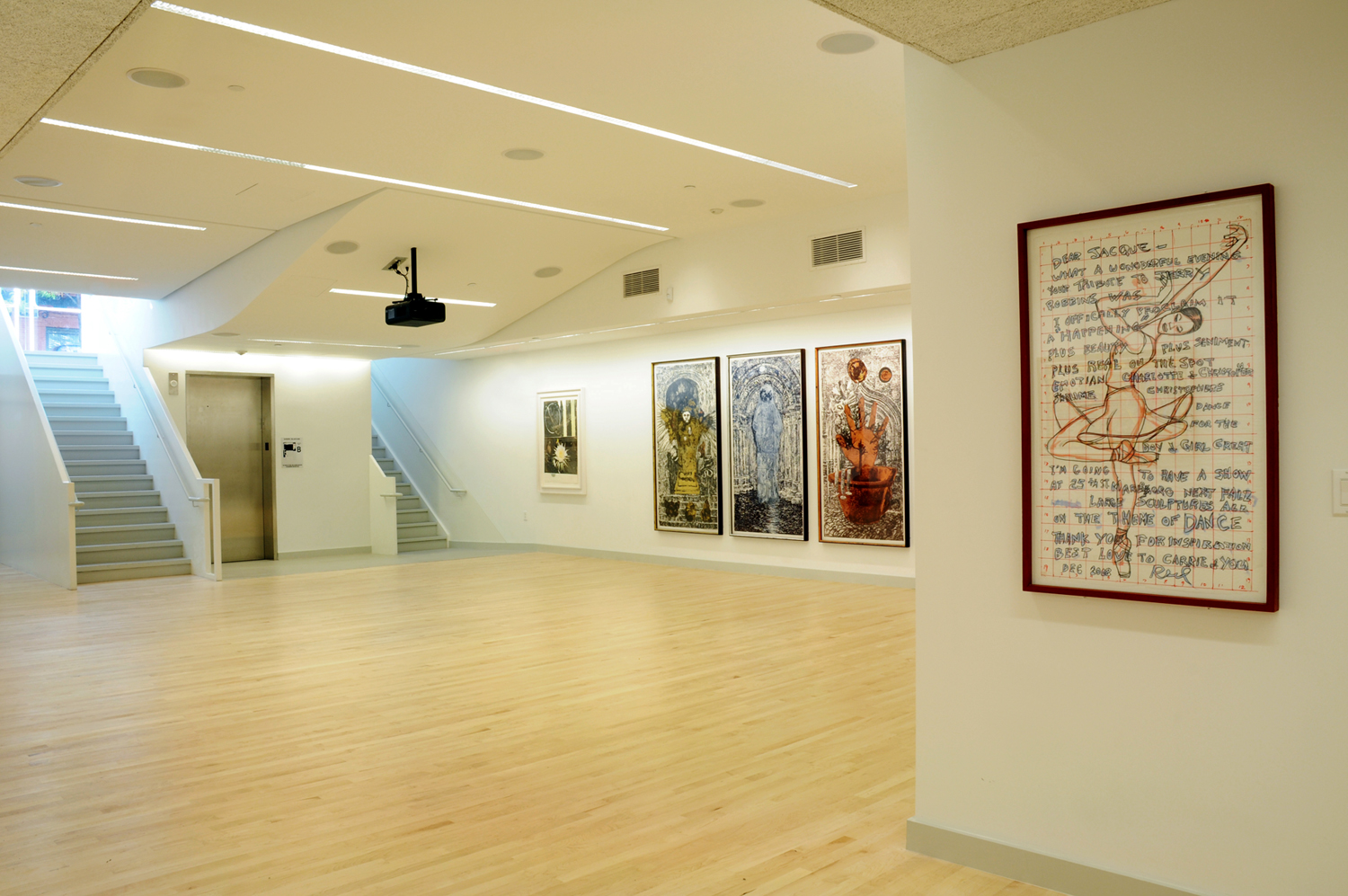 PROJECT: National Dance Institute Center (NDI) for Learning and the Arts
CLIENT: National Dance Institute
SIZE: 18,000SF
COST: $20 Million
The new National Dance Institute Center (NDI) for Learning and the Arts is undertook work to create a facility to house four studios, a 175-seat performance space, two galleries and administrative offices. The project was sited on the ground floor and basement of P.S. 90, a mixed-income condominium developed by the Department of Housing Preservation and Development and L + M Development Partners.
In keeping with the NDI spirit, the NDI Center is dedicated to children and to education, and will allow NDI to offer expanded after-school, weekend, and summer programs; train professional artist to work with a diverse range of learners; offer a flexible, rentable studio/performance space in which commission, create, and present performances and visual arts; and provide continued opportunities for cultural exchange and global awareness.
The character of the Center blends clean, bright, open spaces with colorful art and murals. Windows between studios and hallways allow students and visitors to observe dance in action throughout the space. Flexibility is a key element in the design; for example, the gallery doubles as an additional dance studio for small practices and performances. The administrative offices are bright, efficient, and airy, and provide a high-performance work environment for NDI staff and administration.
After 35 years, NDI finally has a vibrant, permanent home and new environment in which to continue its mission of giving kids a chance at success.