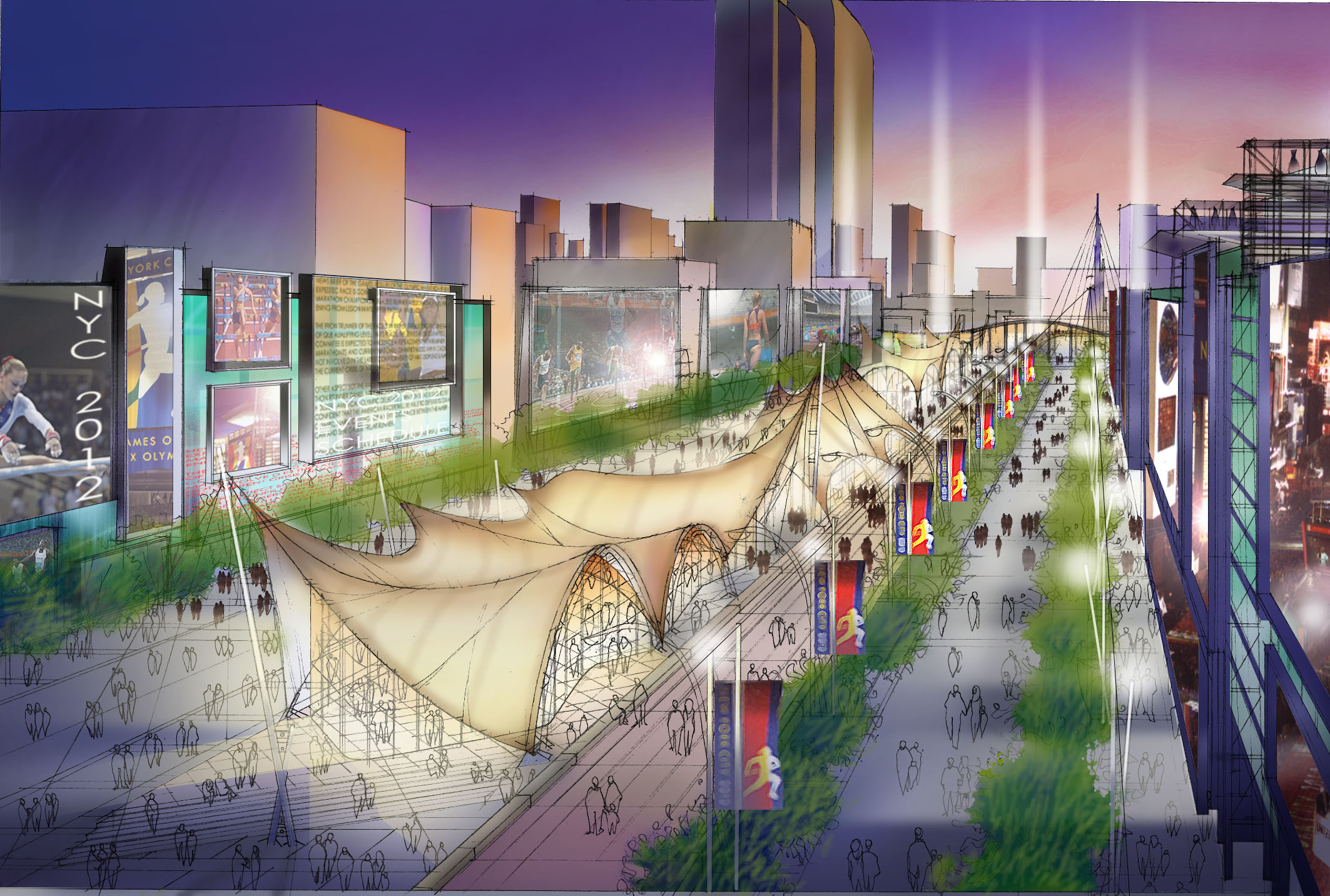 PROJECT: Olympic Square Master Plan
LOCATION: New York, New York
CLIENT: NYC 2012
COMPLETION: 2000
SIZE: 6 Acres
Under the direction of H3's Hugh Hardy, FAIA, and John Fontillas, AIA, our staff assisted the City of New York with its bid for the 2012 Olympic Games. The focus of work was Hudson Yards, the area surrounding the Long Island Rail Yards from 29th to 39th Streets, and between 10th and 12th Avenues. This area is considered to be the great undeveloped and under-utilized areas of the West Side of Manhattan.
Our plan envisioned a great Olympic Square, 40% larger than Bryant Park, that would serve as the focus of the Hudson Yards area. With a magnificent lawn as its centerpiece, it was to be flanked by two new hotels and a 1.3 million square-foot office tower that would have been used during the Olympics as a media center for 15,000 broadcast journalists. In addition, the site would be available for a new Madison Square Garden.
The area around the Square would provide an opportunity for an expansion of the Midtown Central Business District, which needs to grow for New York to remain economically viable and competitive. Also envisioned was a new transit hub beneath Olympic Square, forming the convergence of three transit lines and a new Olympic Boulevard with a landscaped median twice as broad as Park Avenue with major development.