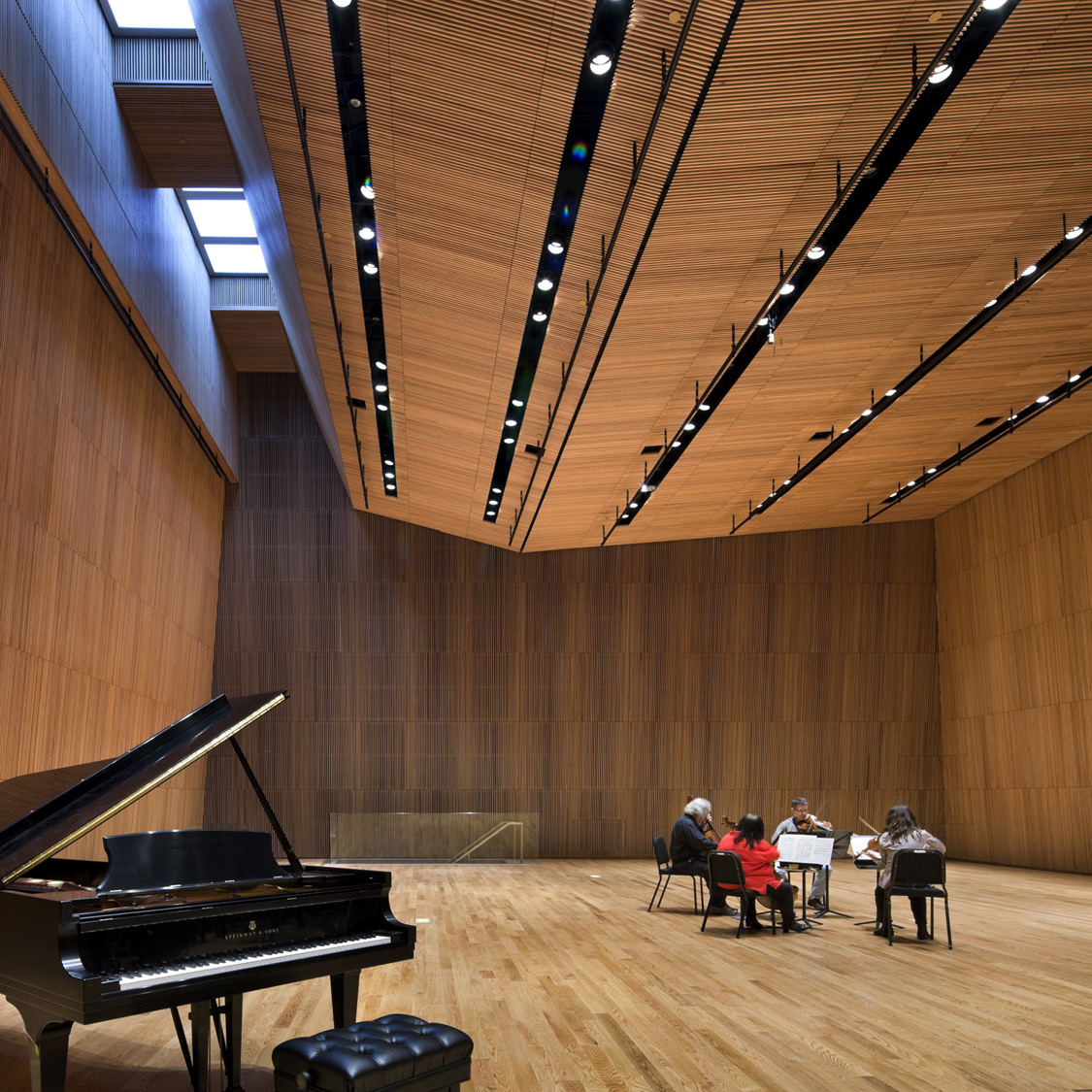 PROJECT: Orchestra of St. Luke's, DiMenna Center for Classical Music
LOCATION: New York, New York
CLIENT: Orchestra of St. Luke's
COMPLETION: 2011
SIZE: 15,000 Square Feet
COST: $10 Million
The DiMenna Center transformed the lower half of a concrete Off-Broadway theater building into the City's first rehearsal and recording facility designed for classical music. It also serves as the first permanent home for the Orchestra of St. Luke's, the country's premier chamber orchestra. The Center sits nearby the Lincoln Tunnel and Port Authority and below the Baryshnikov Arts Center's dance studios and performance space.
The project's spaces include two main rehearsal halls, chamber ensemble room, green room, two practice rooms, learning and media studio, two musicians' lounges with restrooms and showers, café, music library, administrative and production offices, instrument storage, and shared public lobby.
The design of the rehearsal spaces eliminates outside noise and delivers superior room acoustics that rival the City's great concert halls. The walls of Cary Hall feature a series of red oak wood slats with rounded edges and varying, acoustically-calibrated spacing. Soundproof skylights replace the existing theater's fly tower and bring diffuse daylight into the room—unprecedented in professional rehearsing and recording facilities, but invaluable to the musicians who spend long hours in the space. Benzaquen Hall's custom fabric wrapped panels and horizontal read wood slats address the acoustical requirements of the smaller room.
With a LEED-CI Gold Rating, the project excels in a 23% increase in building envelope efficiency, an 81% efficient mechanical system, a 32.7% reduction in water usage, and recycling of 75% of construction waste, including donation of theater seats and elevators to non-profit organizations.