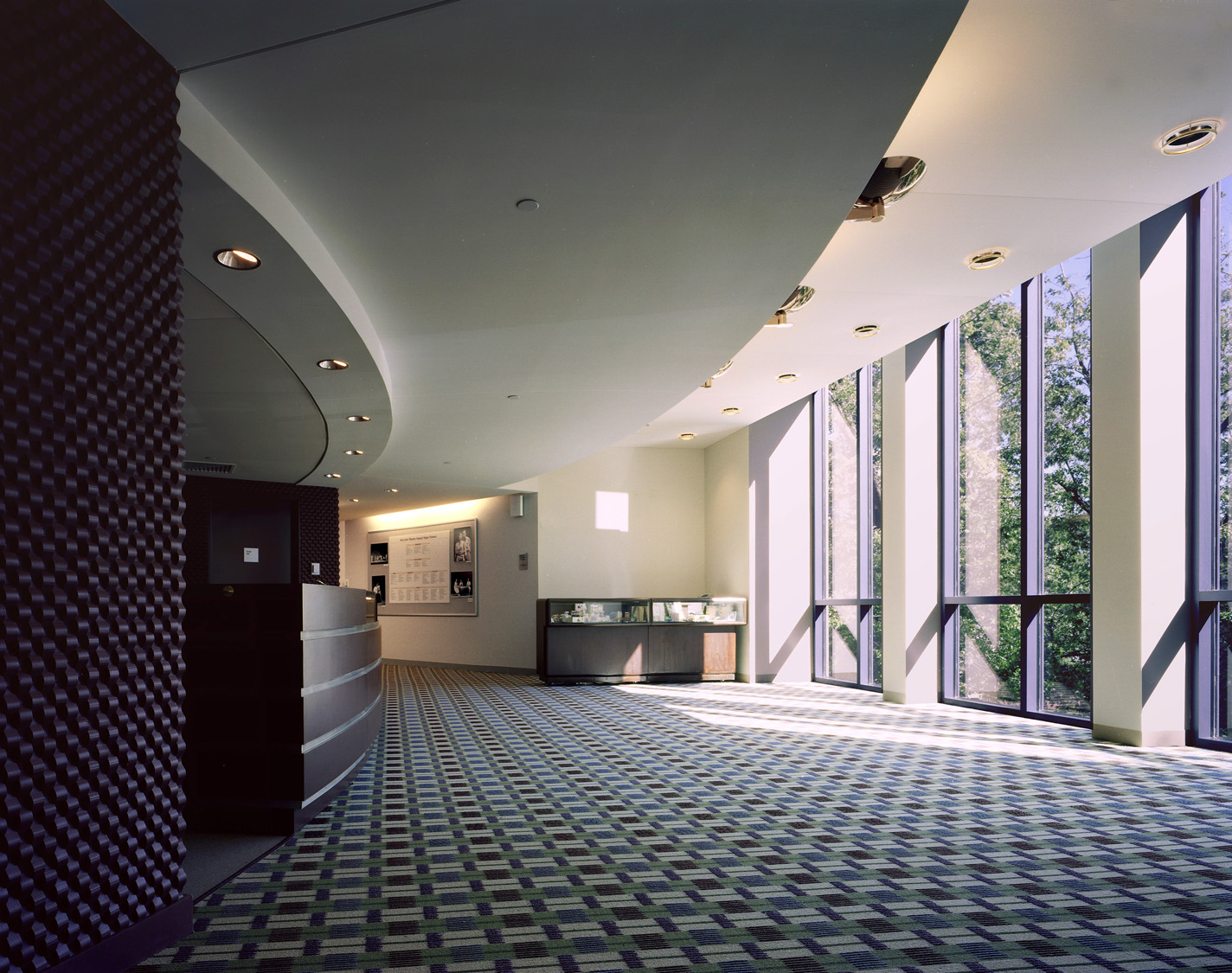 PROJECT: Princeton University, Roger S. Berlind Theatre
LOCATION: Princeton, New Jersey
CLIENT: Princeton University
SIZE: 28,361 Square Feet
COST: $11.2 Million
In 1999, H3 was commissioned to design the Roger S. Berlind Theatre, at Princeton University's McCarter Theatre Center for the Performing Arts. The theater provides a much-needed, long-discussed second stage for the McCarter's programs.
The addition includes two rehearsal rooms, lobby spaces, dressing rooms, and stage support facilities. The public entrance provides direct access to the rehearsal rooms, at entry level, and to the theater, via elevator and stairs, on the second floor. One of the rehearsal rooms contains a lighting grid and loose chairs, which enable its use for lecture demonstrations or workshop productions.
The 350-seat auditorium is enclosed in a sloping, curved seating dish that enfolds the large proscenium. Access doors permit performers to pass from stage to front-of-house with ease. Supplemental seating is provided at an upper level.
Exposed trusses, ducts, and lighting grids give this room a "rough-and-ready" appearance consistent with the experimental work envisioned by the program. A rear projection booth, catwalks, and side lighting accommodate theatre technology.
A fly tower backs up to the McCarter's scenery loft, allowing the stages to connect. Loading is at stage level, adjacent to the existing loading-dock, facilitating the shared use of equipment.