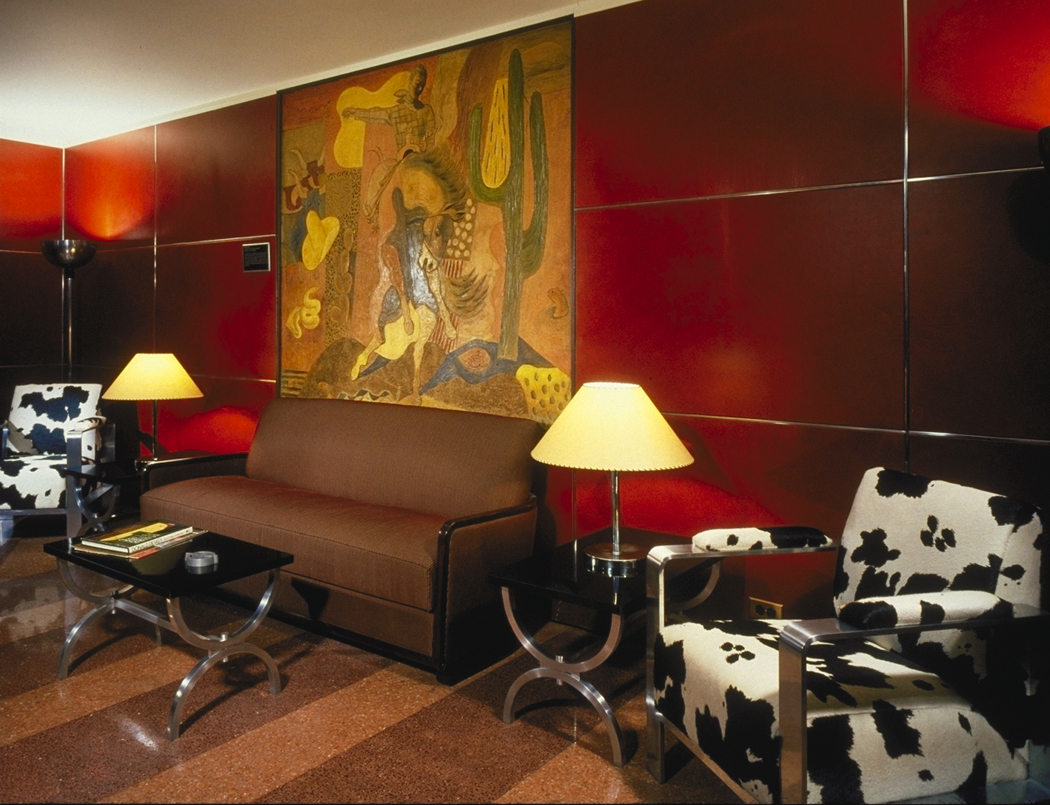 PROJECT: Radio City Music Hall
LOCATION: New York, NY
CLIENT: Radio City Productions, Inc., Madison Square Garden, and Cablevision
COMPLETION: 1999
SIZE: 500,000 Square Feet
COST: $70 Million
Radio City Music Hall, one of the nation's most famous theaters, houses New York's most awe-inspiring spaces. No other hall combines such history and grandeur.
The H3 team conducted a major restoration and renewal of the hall, returning the grand foyer, 5,900-seat auditorium and mezzanines, grand lounge, and six mezzanine lounges to their original clarity and splendor.
Both the exterior and interior of Radio City are landmarked. Refurbishing the grande dame of the art deco era required extensive research, existing conditions surveys, and reviews of both the exterior and interior schemes with numerous preservation agencies.
The carpeting, wall coverings, and upholstery fabrics were restored to their early bold patterns and textures, and the murals to their full brilliance. Original Donald Deskey furniture and light fixtures were refurbished and restored. Many exterior design elements were also brought back, heightening the building's nighttime drama. Marquee lighting was restored to red-and-blue neon piping and gold lettering, not seen since the 1930s.
The project was completed between Christmas Spectacular seasons, transformed in a mere seven months.
Back-of-house areas and theater technologies were also improved. Some of the original stage machinery and technical systems remain in use, supplemented by new production lighting, sound systems, and rigging.
Built in the 1930s to define what's new, Radio City is again a distinctive, sophisticated venue for a range of popular entertainment.