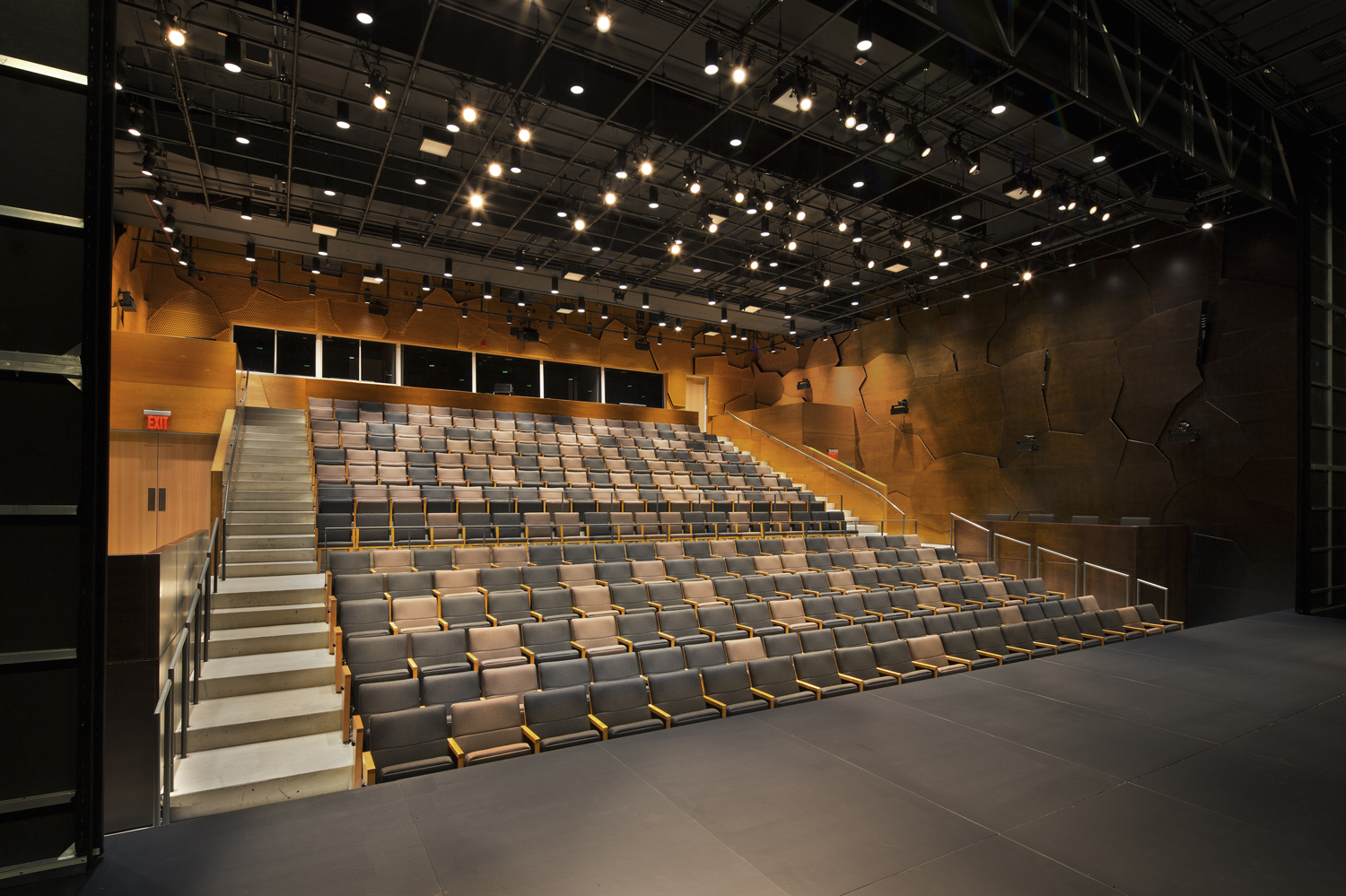 LOCATION: New York, New York
CLIENT: Signature Theatre Company
COMPLETION: 2012
SIZE: 74,000 Square Feet
COST: $50 Million
Located on the second floor of a new 59-story Arquitectonica-designed tower on West 42nd Street, Signature Theatre's new home will allow the acclaimed company to further its mission of celebrating and honoring playwrights and their work.
H3 collaborated with Gehry Partners on the project, creating three contiguous new theatres, two rehearsal rooms, administrative offices, and support spaces. The heart of Signature Center will be the shared lobby, designed with a café and bookstore as a dynamic space for artists, audiences, and the community to come together.
The 299-seat end-stage theater will maintain the treasured sense of intimacy in Signature's existing 160-seat space. A 199 seat jewel-box theater provides intense engagement between performer and audience, similar to an opera house. A 199-seat flexible blackbox theater can adapt its configuration to each production.
H3 led the integration of sustainable features and materials to help the project reach an expected LEED-CI Platinum rating. Environmentally responsible choices include high-efficiency mechanical systems estimated to reduce HVAC energy consumption by 50%—a significant achievement for theater space that has intensive lighting and cooling requirements. The design also uses an estimated 45% less water than a comparable space.
H3's BIM modeling expertise provided the platform for integrating Signature Theatre's new home into the overall design of the complex. The Signature space was designed concurrently with the tower, so that the theaters' fly towers, loading, and public spaces would work within the array of columns coming down from above.